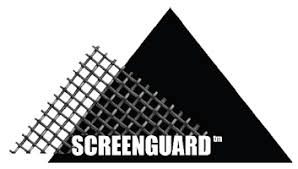 We manufacture all types of screens at Security Screens Qld Brisbane to suit your needs. ​From Stainless Steel to a simple Fly Screen, you want it, we can make it.
Known for our can-do attitude we are specialists in custom screens such as enclosures, bi-folds and openable screens.
Our most popular product is our Woodgrain Finish Security Screen that we can match to your door colour thanks to a large range of colour choices. We have experience in solutions for pivot doors which can sometimes be tricky.
Speak to our Security Screen Expert to find your solutions today!

DIAMOND GRILLE
Barrier screens window & doors.
FLY SCREEN
Fibreglass Insect screen & Pet Mesh windows & doors.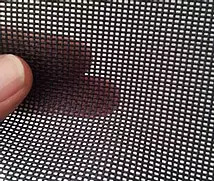 SCREENGUARD
STAINLESS STEEL
The ScreenGuard™ 316 Stainless Steel Security Mesh System for windows and doors is designed to protect your family and your view. No longer do you need to look at unsightly grills, bars or other obstructions that spoil your view.
​Enjoy the finest in security screens with ScreenGuard™ 316 stainless steel mesh protection. ScreenGuard™ aluminium frames are T6 extruded aluminium with 316 marine grade stainless steel mesh, that provides both strength, protection and quality. The aluminium is a high quality finish using state-of-the-art equipment.
​The 316 marine grade stainless steel mesh is coated with a specialised UV polymer coating that will last for years. ScreenGuard's patented security system, meets and exceeds Australian Standard AS 5039-2003.
BENEFITS AND FEATURES
Corrosion Resistant
Australian Designed & Engineered
Dynamic Impact Tested
Taught Mesh
316 Marine Grade Stainless Steel
Bushfire Rated Version Available
Tested to Australian Standards AS 5039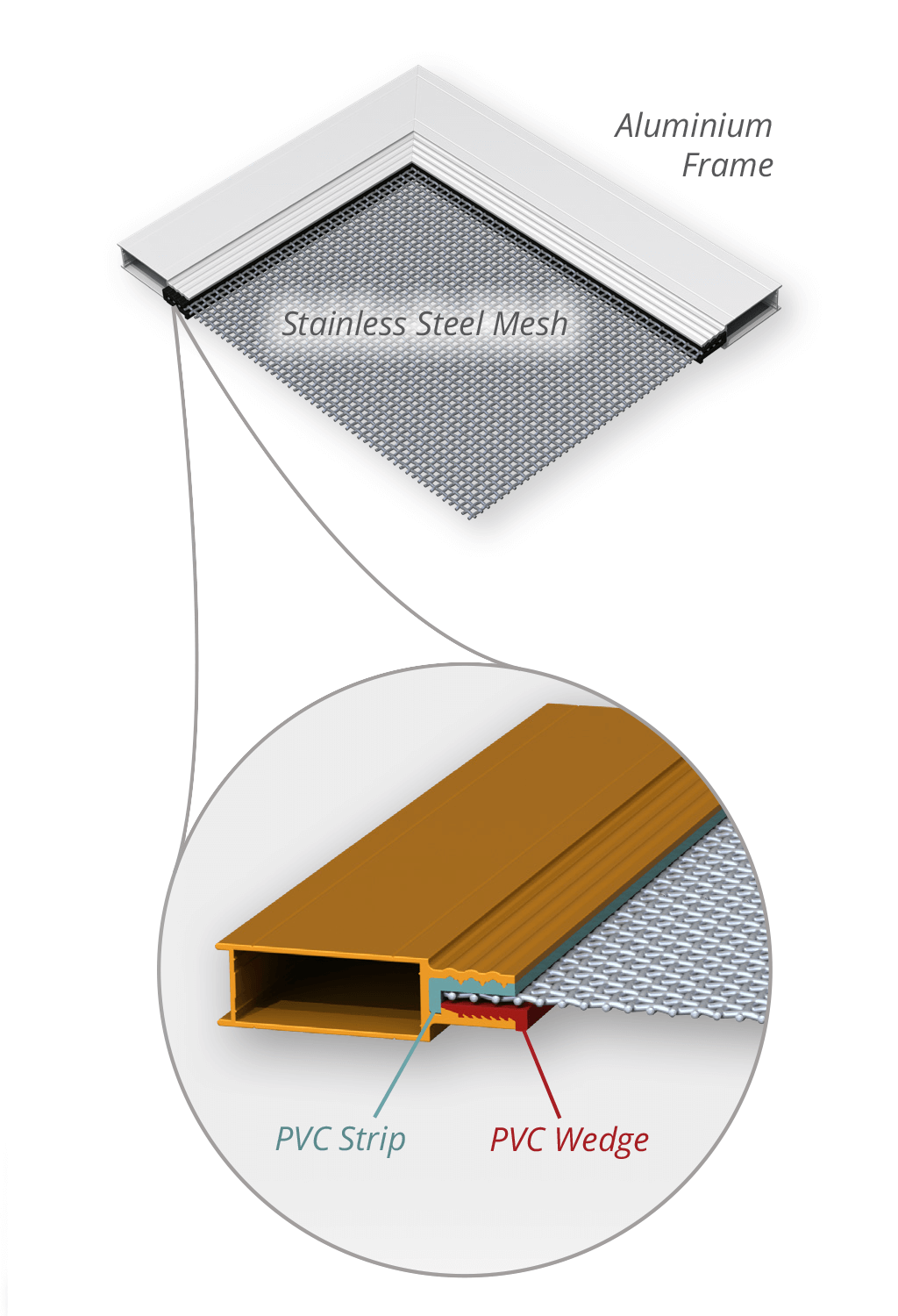 PERFGUARD
PERFORATED ALUMINIUM
PERFGUARD™ is a 2mm thick aluminium mesh that is corrosion resistant, durable while requiring minimal maintenance. Compliant with Australian Standards AS​5039. With a Product Warranty of 7 years from the date of product installation (conditions apply.)
Unobstructed visual access ensuring an aesthetically pleasing result. Variety of frame finishes to match your decor and suitable for commercial and residential applications.
Your PERFGUARD Security System will require regular maintenance to remove contaminants caused by pollution, industry, salt and climatic conditions. Regular maintenance with 'PowaWash' is required to comply with your PERFGUARD 7 year warranty. Abrasive cleaners and harsh detergents are not recommended as these can scratch or damage the surface area.
TESTED TO AS5039 STANDARDS
Window, Hinged and Sliding Doors all passed or satisfied the following:
Dynamic Impact Test
Pull Test
Jemmy Test
Knife Shear Test
Probe Test

DECO-SCREEN
DECORATIVE SCREEN
Security Screens Qld Brisbane are proud to introduce Decorative Screen Windows and Doors to our Product Range. Unlike other providers, we don't restrict you on limited choices. Simply provide an image of a design you like and a laser cut screen is custom made into a window or door.
Made out of 3mm Aluminium with a range of frame colours and finishes. Ask us for more information.